1995


The publication explores the value of printed photos and the impact of digital photography on preserving our memories. It also pays a tribute to my parents and their beautiful relationship through photographs captured with an old camera which has been passed down in my family.

210x210mm, 56 pages
about useless photographs
About useless photographs
embraces imperfections and explores the value of failed pictures. It opposes the current standards of digital photography and encourages to accept and admire flaws in the world that desires perfection.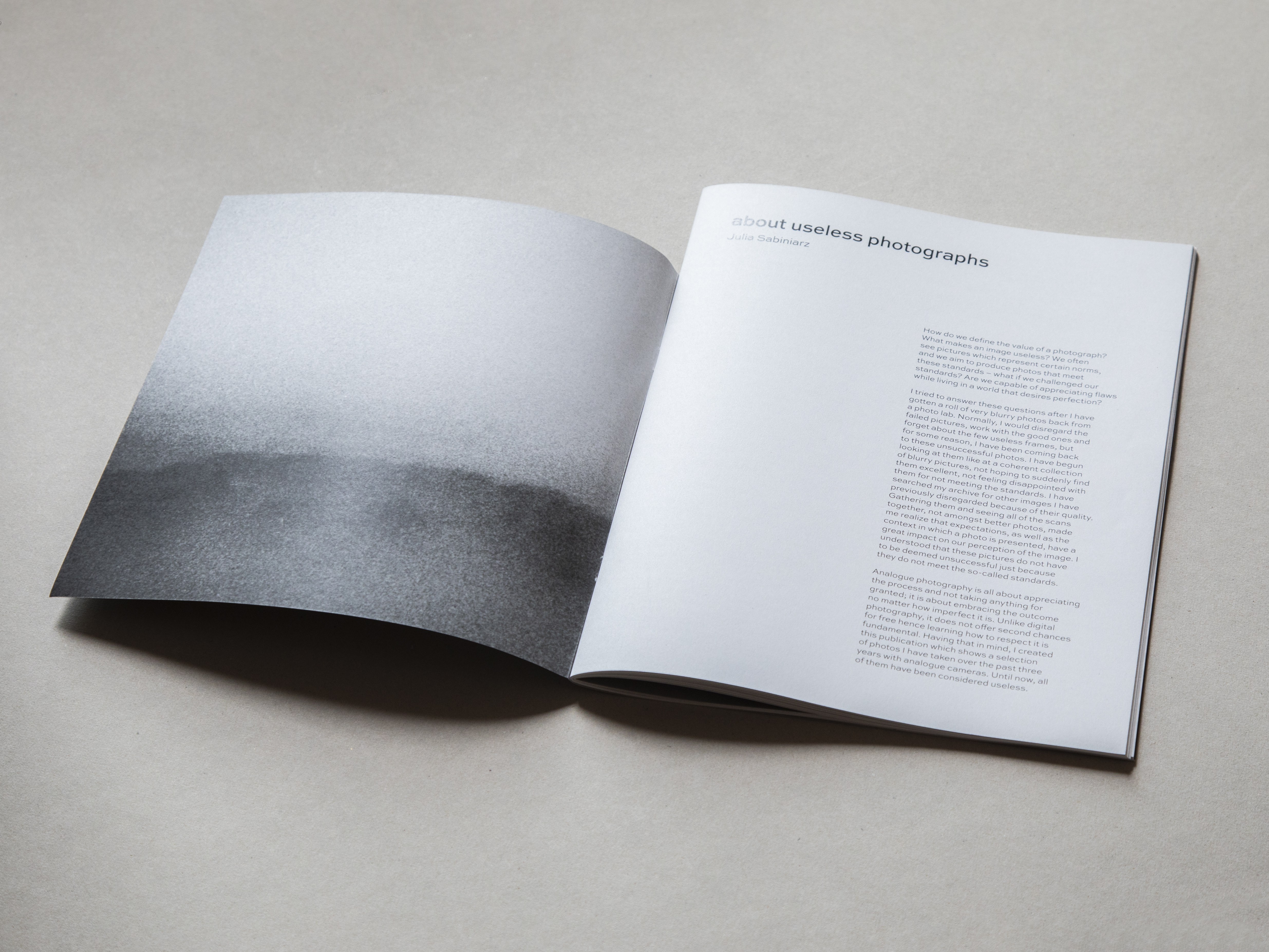 how can digital imagery affect
female beauty?
How can digital imagery affect female beauty?
is a dissertation written by Julia Sabiniarz in 2019. The essay explores the impact of the abundant use of digital photography and retouching on mental health and self-confidence of women. It delves into the subjects of beauty standards, social media, cosmetic surgeries, face filters and insecurity marketing.
139x198mm, 28 pages
hand-bound
imagining orwell
I've had the pleasure of designing
Julio Etchart
's most recent book
Imagining Orwell in three continents.
Together, we worked on this project for over 6 months developing a narrative in which Orwell's story is told by Julio and photographs taken by him in Myanmar, Spain and Marrakech.
Published by
Just Press