︎ ABOUT USELESS PHOTOGRAPHS: design & photography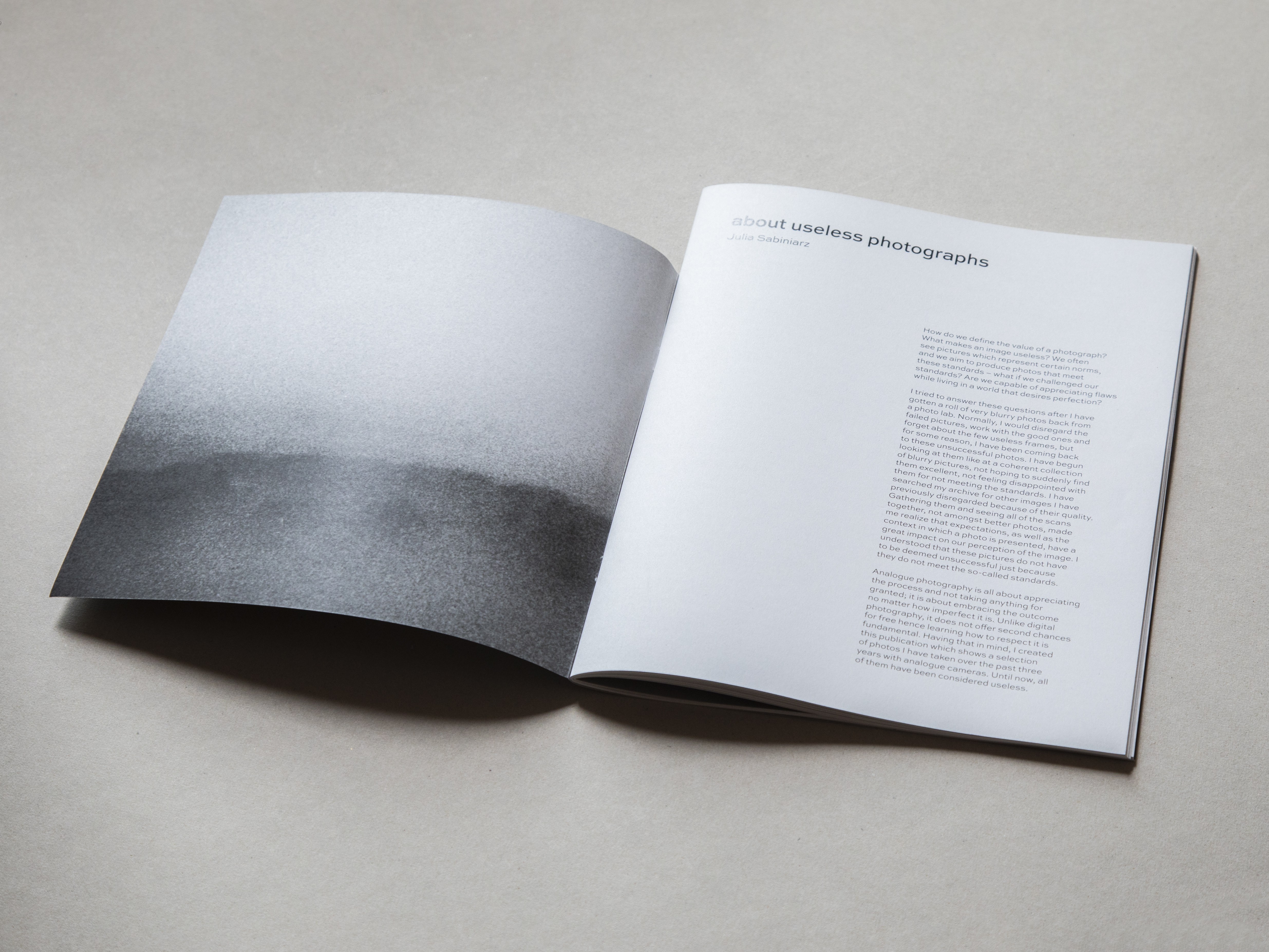 About useless photographs is a self-published book about embracing imperfections exploring the value of failed pictures and giving them a second chance. It opposes the current standards of digital photography and encourages to accept and admire flaws in the world that desires perfection.

The publication consists ofselection of images taken between 2017 and 2020 wit analogue cameras. The photos are accompanied by a short text.
210x260mm, 44 pages
Buy -> £15