The task was to create a wearable piece of graphic design.
My idea was to raise awareness about the issue of plastic in the oceans.
In this project, I am juxtaposing non-biodegradable plastic with material which dissolves in water,
I am also touching subjects such as fast fashion and disposable fashion.
The trousers made with bin liners, the top and the bag are made with water-soluble material.
For the embroidery, I have used biodegradable cotton thread.
Photographer: Thomas Adank
Model: Szymon Pajka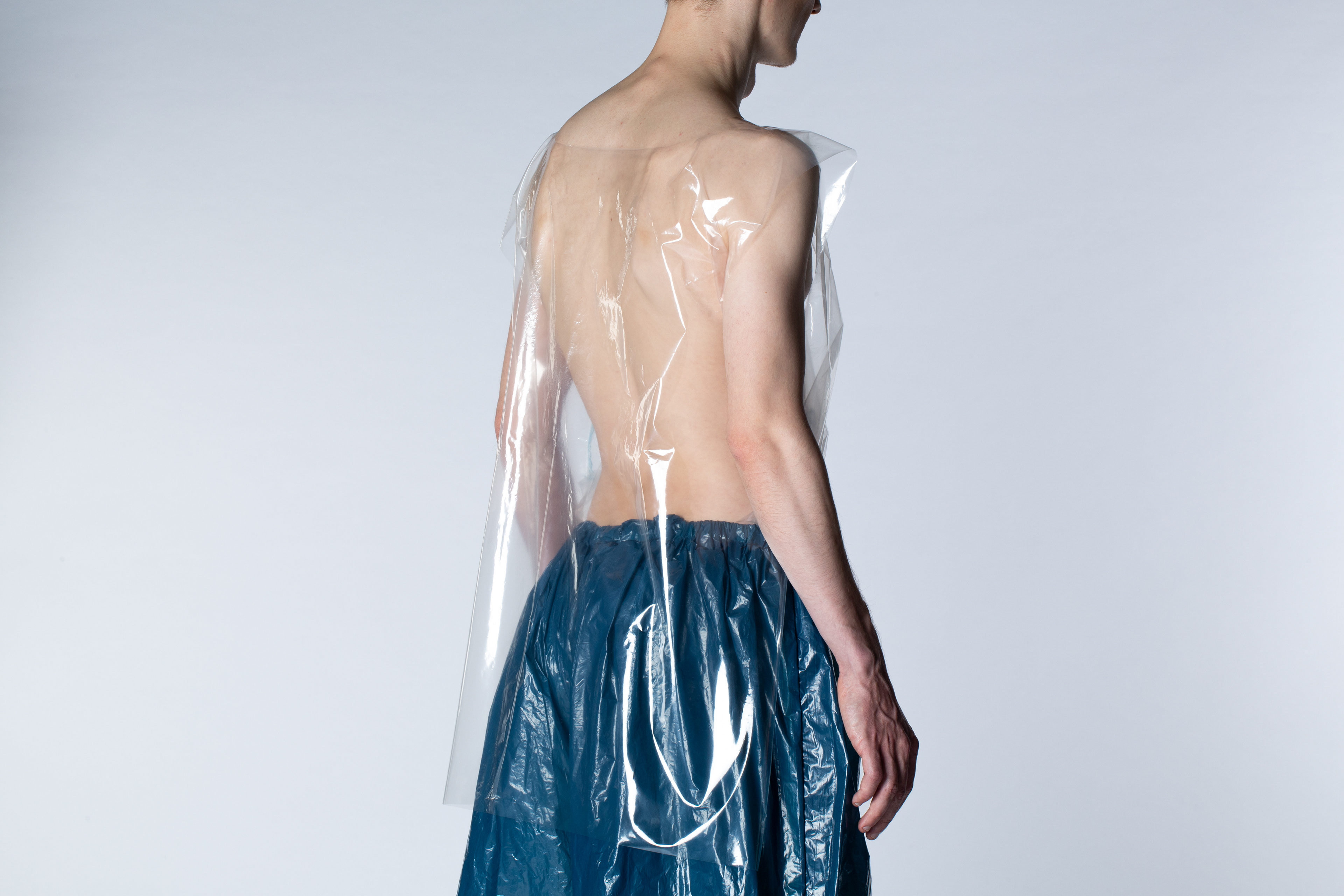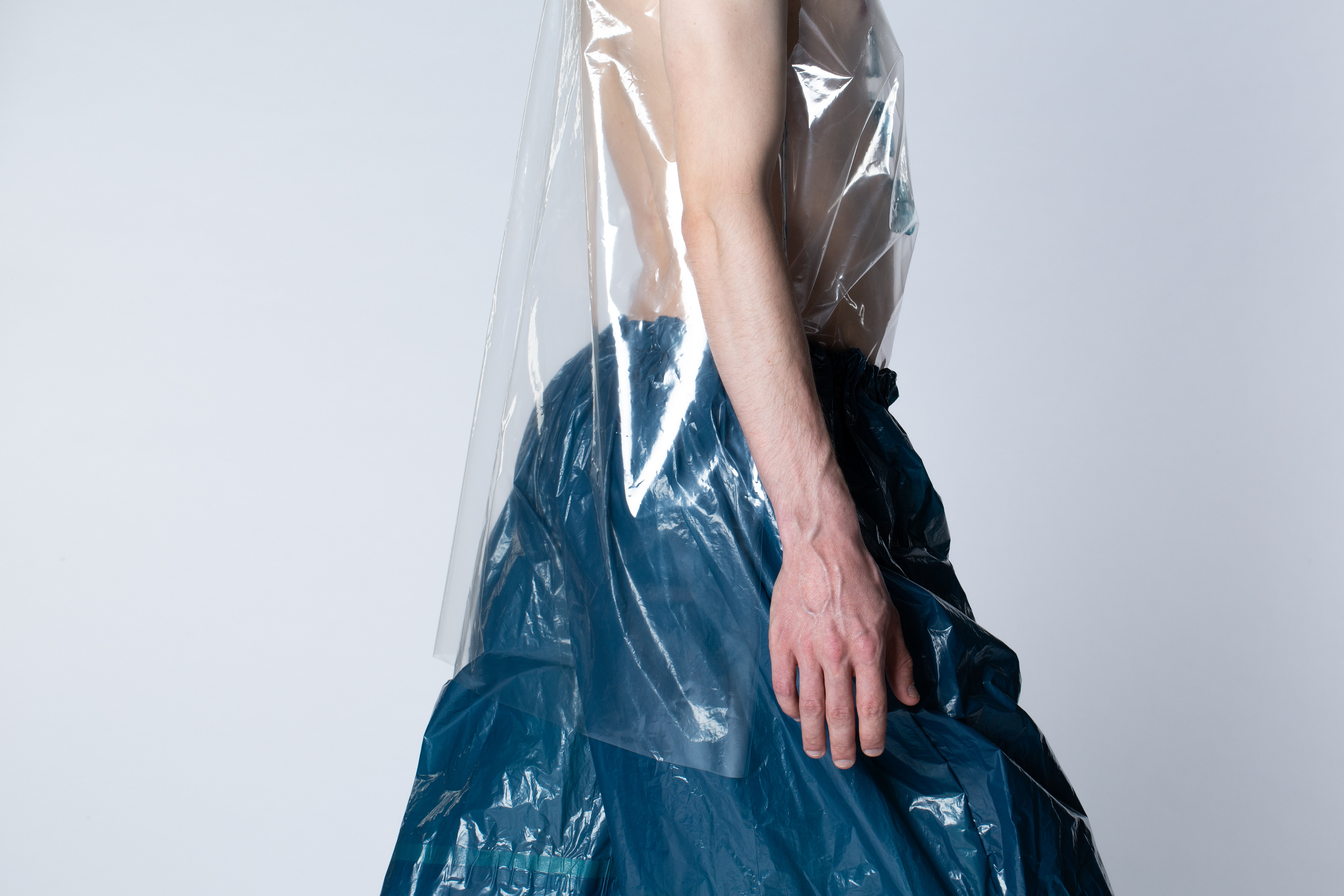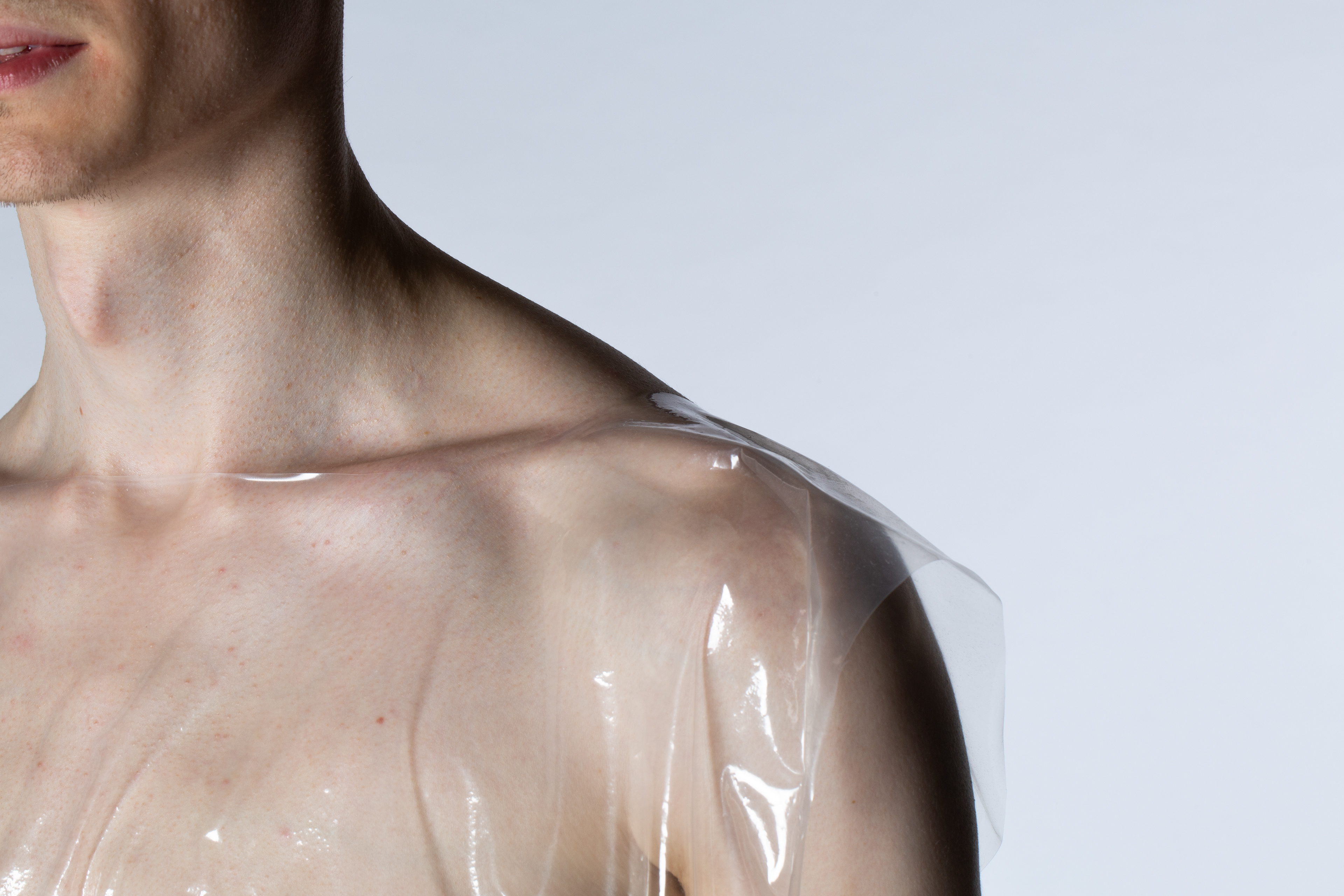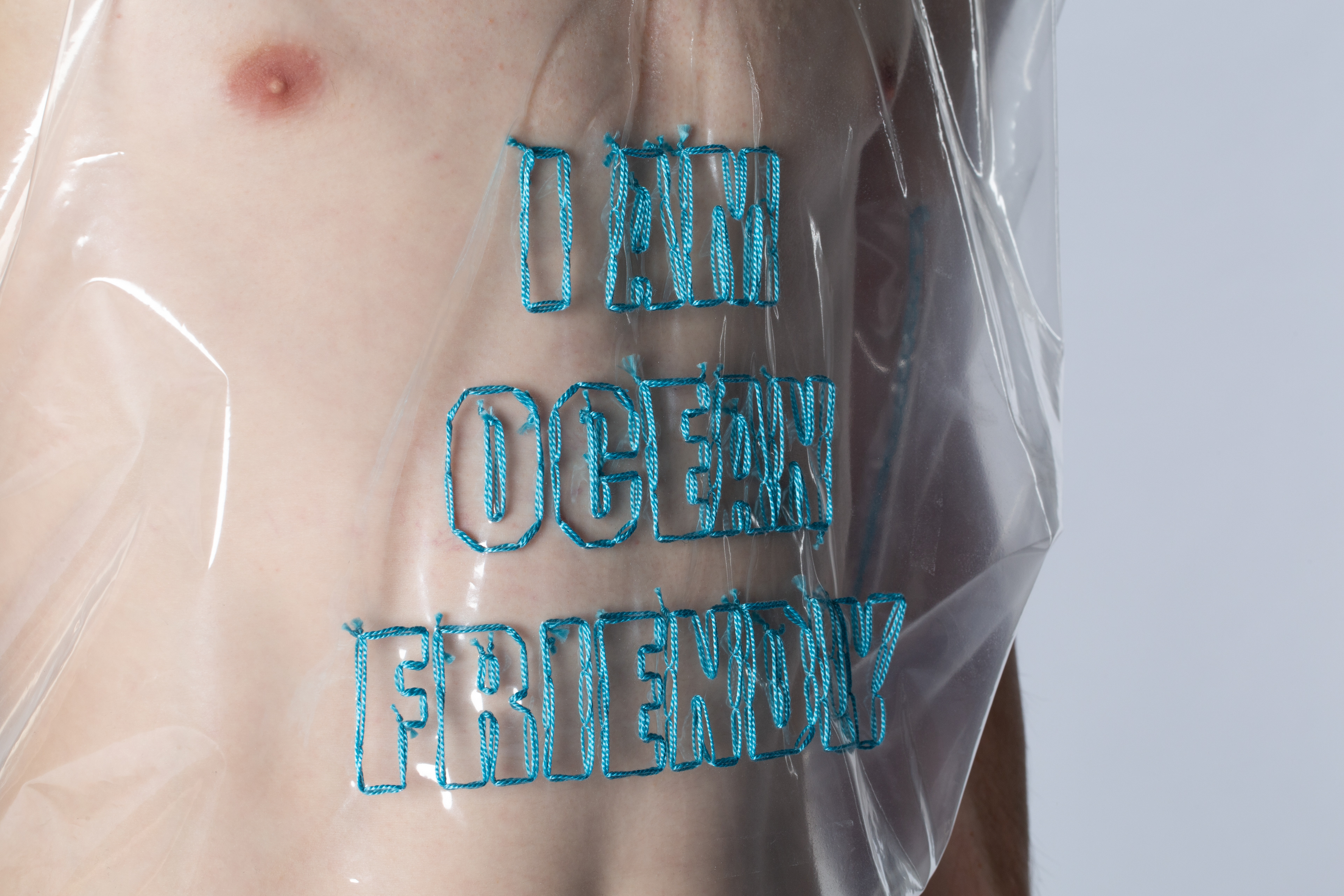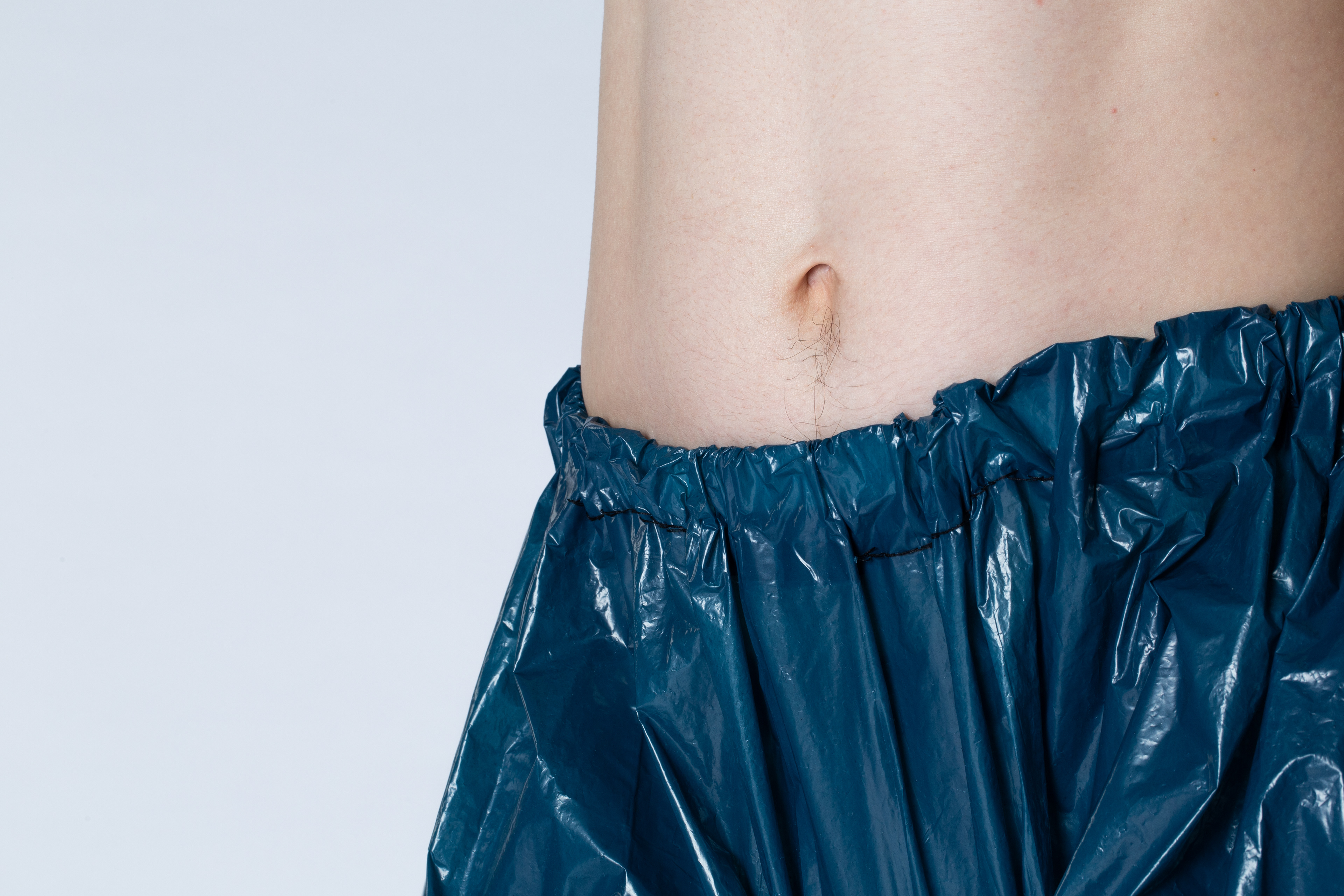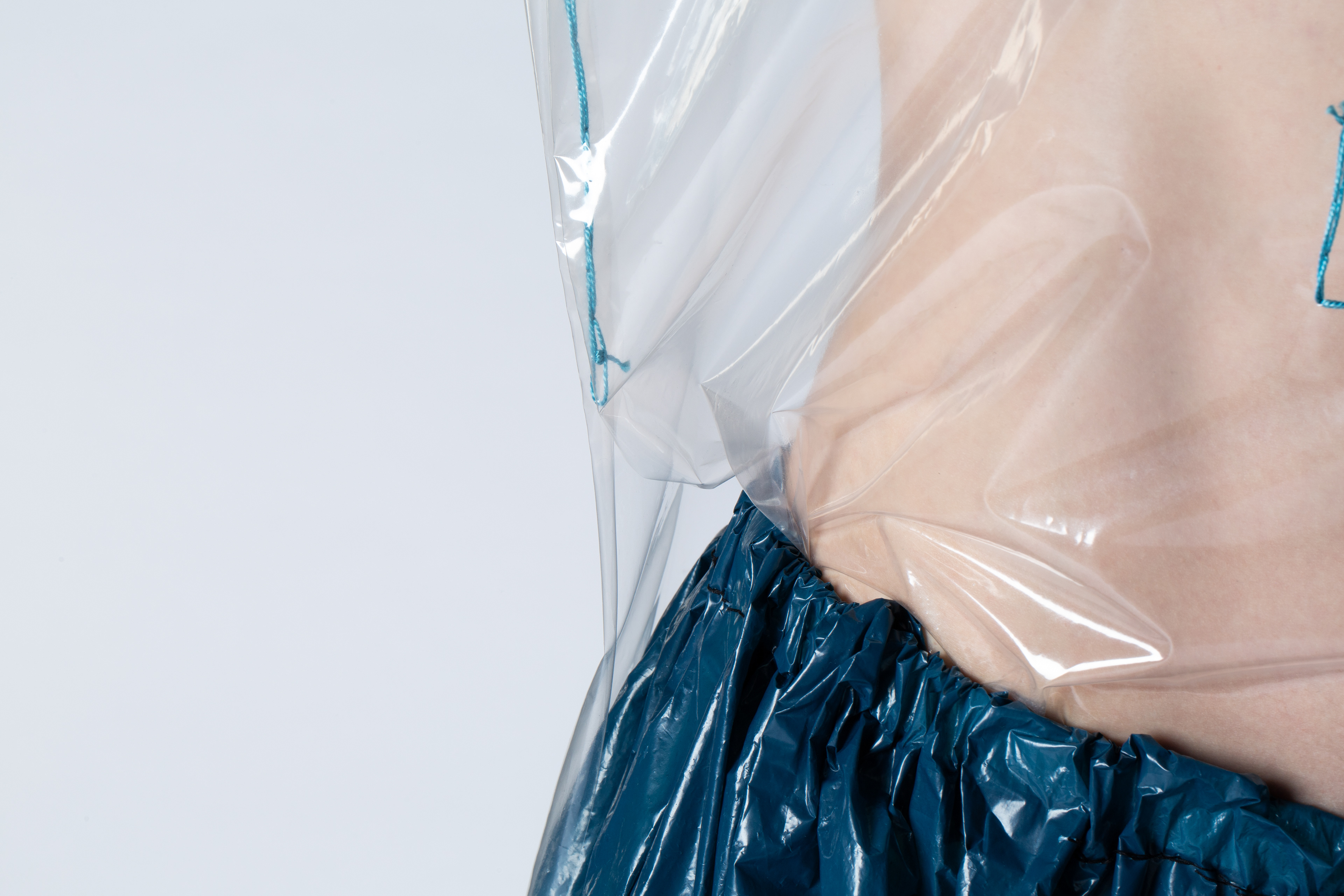 Here are some photos of my process book.